ACA attends 89th AGM conducted by BCCI at Ahmedabad
Dec 24, 2020
BCCI held its 89th Annual General Meeting on Thursday, Dec 24, 2020 at Ahmedabad. Shri Nabam Vivek, ACA Vice President & Shri Techi Tagar, ACA Joint secretary attended the AGM and represented Arunachal Cricket Association.

On Dec 23rd, 2020, a match played between BCCI secretary XI and President XI. The secretary eleven was led by Shri Jay shah beat President eleven led by Shri Sourav Ganguly by 28 runs. The match was played at newly built stadium in Ahmedabad. Shri Nabam Vivek was part of President Eleven team and played along side big names of Indian Cricket.

ACA announces team for Syed Mushtaq Ali Trophy T20 for season 2020-21
Dec 18, 2020
The Arunachal Cricket Association has selected 15 member squad for upcoming Syed Mushtaq Ali T20.

1. Neelam Obi (CAPTAIN) 2. Kumar Nyumpu 3. Nabam Tatang 4. Takam Tallum 5. Kamsha Yangfo 6. Techi Doria 7. Akhilesh Sahani 8. Rakesh Kumar 9. Karkir Taye 10. Nabam Tempol 11. Yab Niya 12. Manish Pal 13. Rahul Dalal (Professional) 14. Nazeed Saiyed (Professional) 15. Manav Patel (Professional- VICE CAPTAIN)
STANDBY PLAYERS
1. Kara Hakap 2. Nabam Nigam 3. Kale Cheda 4. Langpu Ranga 5. Faruque Hussain
SUPPORT STAFFS
Earlier ACA has appointed former India test player Shri Sanjeev Sharma as head coach and will be joining the team at Chennai on 26th Dec 2020. Here is the list of detailed support staffs who will be travelling along with the team.
1. Shri Teli Ringu Camdir
2. Shri Snajeev Sharma (Head Coach)
3. Pratyush Agrawal (S&C Coach)
4. Dr. Rudra Mejiyatar (Physiotherapist)
Arunachal Pradesh placed in plate group with 8 other teams (Total 9 teams in plate group) & each team will play 5 matches only. Arunachal will start their campaign on 11th Jan 2020 against Bihar.
Base location for plate group is Chennai and they are required to assemble there on or before 2nd Jan 2020. They will be needed to undergo COVID-19 testing procedures and quarantine in accordance with the state authorities.
PLATE GROUP TEAM
Chandigarh, Meghalaya, Bihar, Nagaland, Manipur, Mizoram, Sikkim & Arunachal Pradesh

MATCH STARTS
Date
Day
Time
ARUNACHAL vs
Venue
11-Jan-21
Mon
12.00 PM
BIHAR
TI Murugappa Ground, Chennai
13-Jan-21
Wed
12.00 PM
NAGALAND
Sri Ramachandra Medical Ground, Chennai
15-Jan-21
Fri
12.00 PM
MANIPUR
TI Murugappa Ground, Chennai
17-Jan-21
Sun
12.00 PM
MEGHALAYA
TI Murugappa Ground, Chennai
19-Jan-21
Tue
12.00 PM
CHANDIGARH
Gurunanak College Ground, Chennai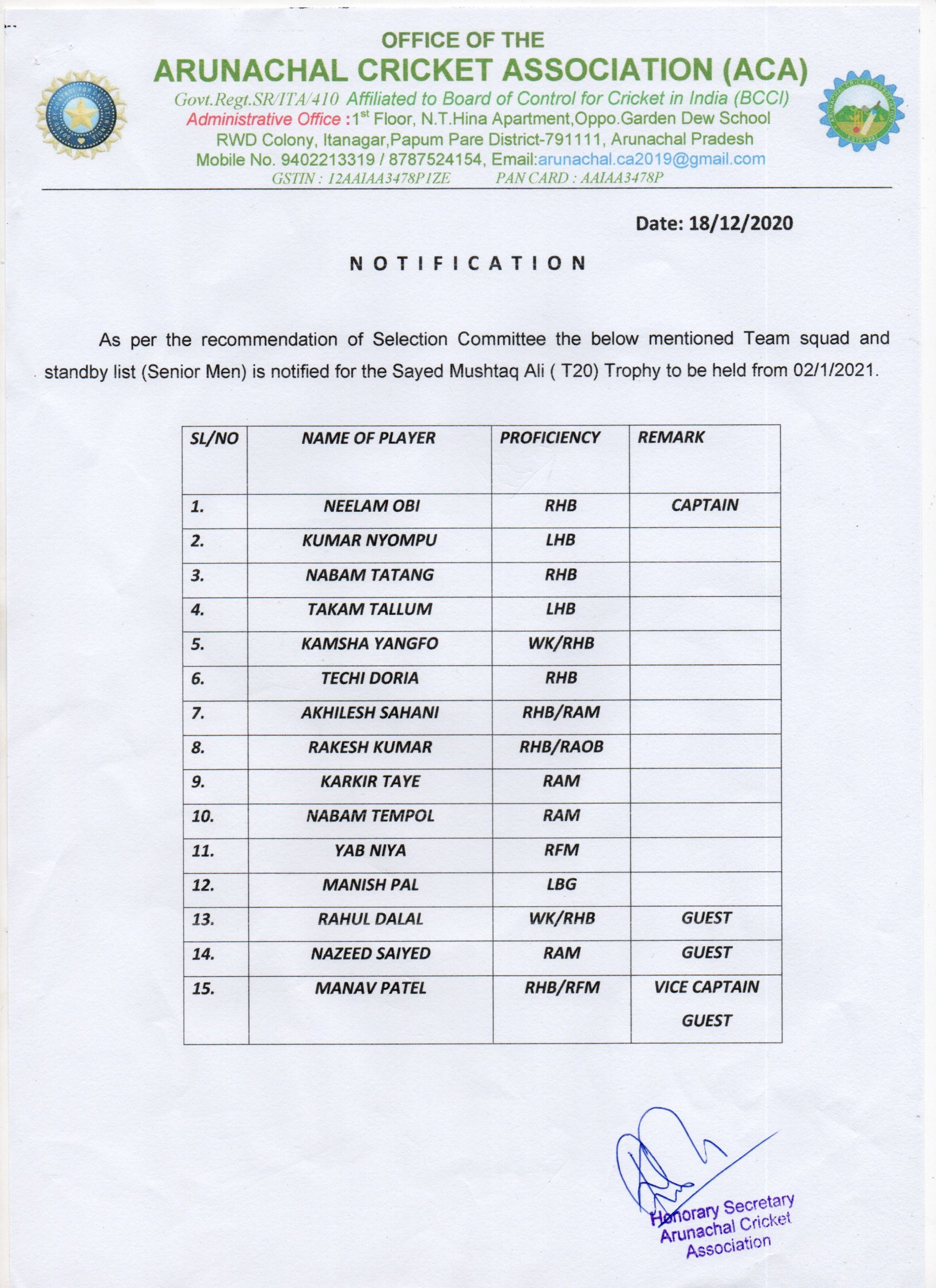 ACA Team for Syed Mushtaq Ali Trophy T20 for season 2020-21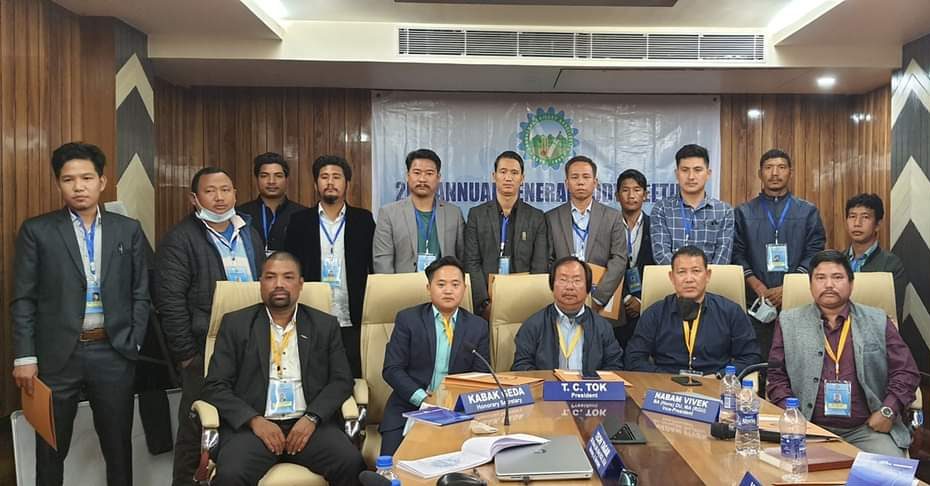 ACA Apex council members with Affiliated District Cricket Association officials
ACA successfully concludes its 2nd AGM
Dec 4, 2020

The 2nd Annual General Meeting of Arunachal CA was held on 04.12.20 at Hotel Cygnett Itanagar under the chairmanship of Mr. T.C Tok, Hon'ble President, Arunachal CA. The meeting was attended by Vice President Shri Nabam Vivek, Hony. Secretary Shri Kabak Geda, Joint Secretary Shri Techi Tagar, Treasurer Shri Yab Lala along with representatives from eleven affiliated districts of Arunachal Cricket Association.
During the meeting ACA put forward several resolutions for the overall development of cricket in Arunachal Pradesh. All the key resolutions were passed with thumping majority. ACA also requested its affiliated members to focus on junior cricket and nurture them for future.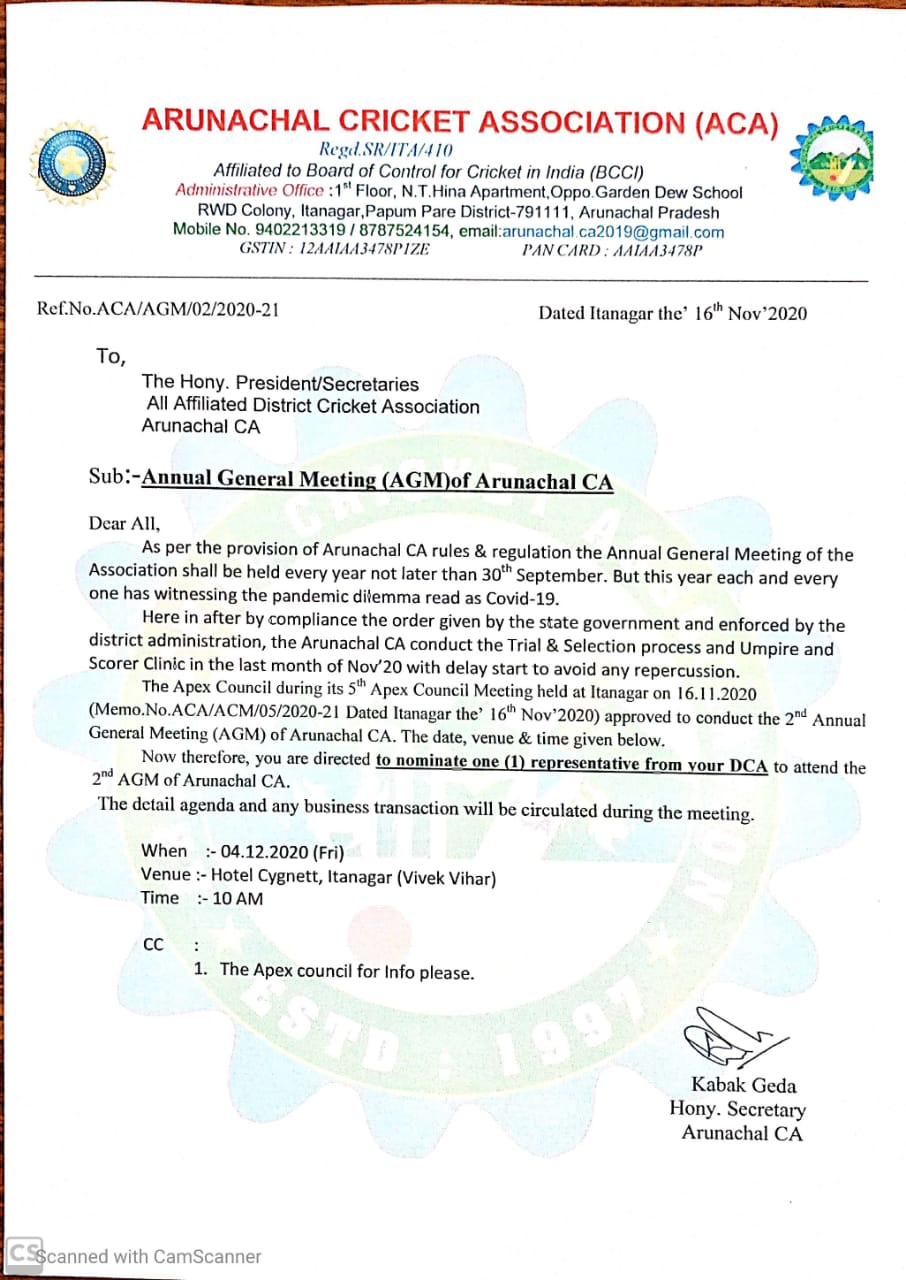 AGM to be held on 4 Dec 2020
Nov 11, 2020

Arunachal Cricket Association announces Annual General Meeting for 2020. Due to current pandemic situation it was postponed earlier and it has been decided to be held Dec 4, 2020 at Hotel Cygnett, Itanagar from 10 am onwards. All the affiliated district cricket associations are invited to the AGM. Please see notifications for the details.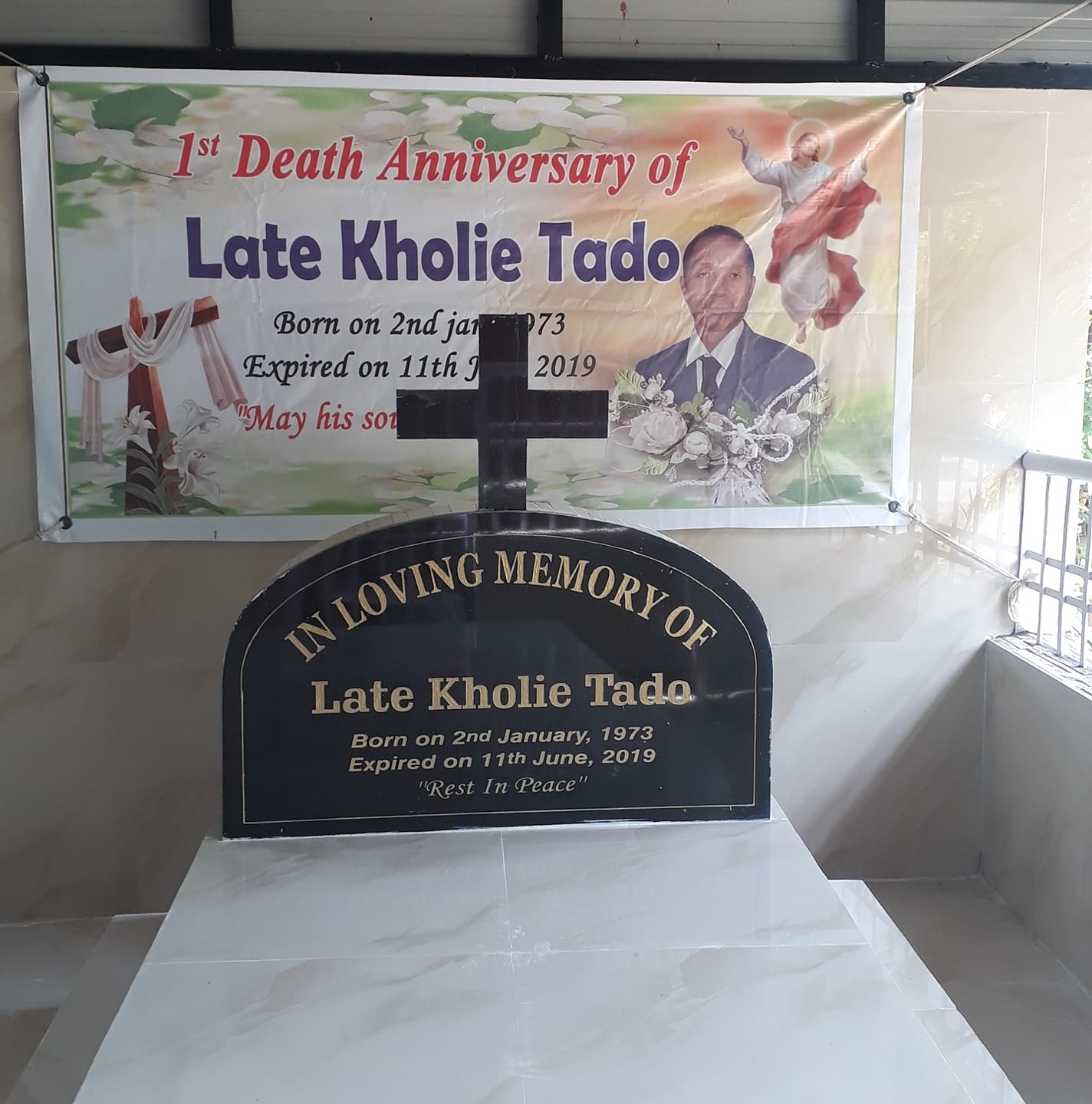 ACA remembers father of Arunachal Cricket Shri Tado Kholie in his first death anniversary
ACA Remembers Father Of Arunachal Cricket In His First Death Anniversary
June 11, 2020

It was 11 June 2019, when Shri Tado Kholie left for heavenly abode after suffering from prolong illness. He was a real fighter and a true gentleman. His contribution towards Arunachal Cricket is tremendous and unfathomable. We at Arunachal Cricket Association pray for the peace of his soul. Thank you so much sir for your contribution.

Here is the message from Hony. Sec. Shri Kabak Geda

"I would like to start with a famous quote- "In your life you touched so many, in your death many lives were changed." This is true in our case. I, on behalf of Arunachal Cricket Association would like to thanks founding father of ACA Late Shri Tado Kholi for his guidance and giving us strength to run the association. It has been one year since you left heavenly abode and no one can fill the void created by you. We truly miss your presence. You have single handedly raised the association from scratch. You have given your heart and soul, and sacrificed so many things just to ensure young talents gets opportunity to display their talents. Before you gone, you ensured that everything set in order and prepared us for the battle. We are Indebted to you for your Service & Sacrifice. We miss you every day. May your soul rest in peace.

Thank You."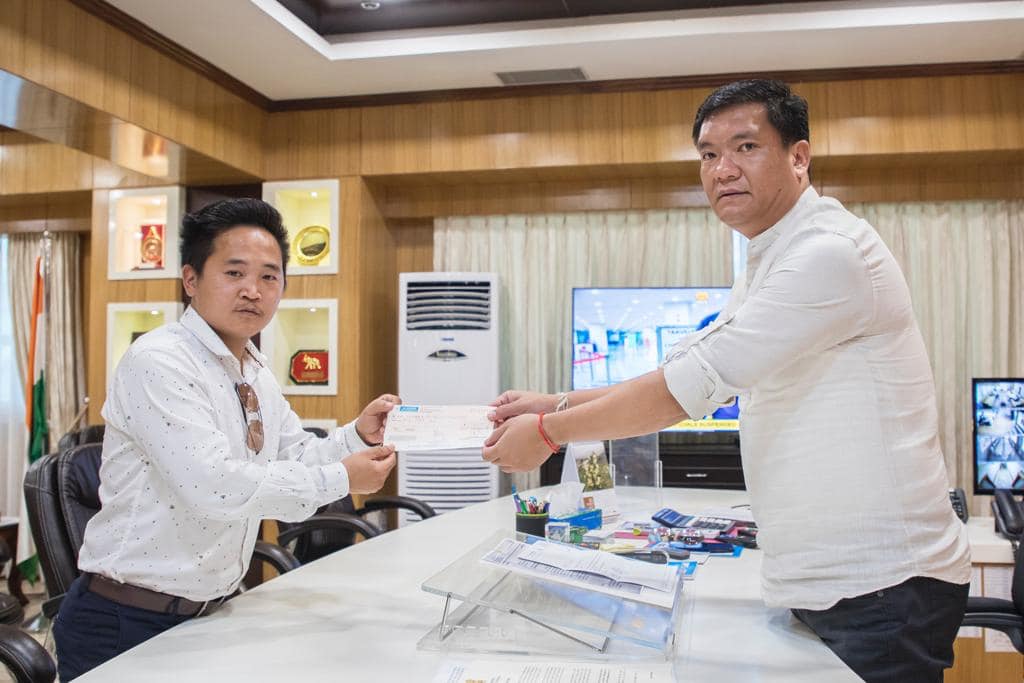 Arunachal Cricket Association donates Rs 5 Lacs to Chief Minister Relief Fund
Arunachal Cricket Association donates Rs 5 Lacs to Chief Minister Relief Fund
March 30, 2020

We are extremely happy to contribute to a cause. We have donated sum of Rs 500,000/- (5 Lacs only) to Chief Minister Relief Fund for the fight against COVID-19. We have also donated sum of Rs 50,00,000/-(Fifty Lakhs Only) to central govt for dedicated PM Cares Fund under the direction of BCCI. We are committed to fight and support our state & nation against this deadly virus. The cheque of Rs 5 Lacs was handed over to the Chief Minister of Arunachal Pradesh Shri Pema Khandu ji at his office by ACA hony. secretary Shri Kabak Geda.
We are appealing to netizens of our state to come forward and kindly contribute towards this novel cause. Let's come together and fight together.

Stay healthy. Stay safe. Stay home.

Thank You.

---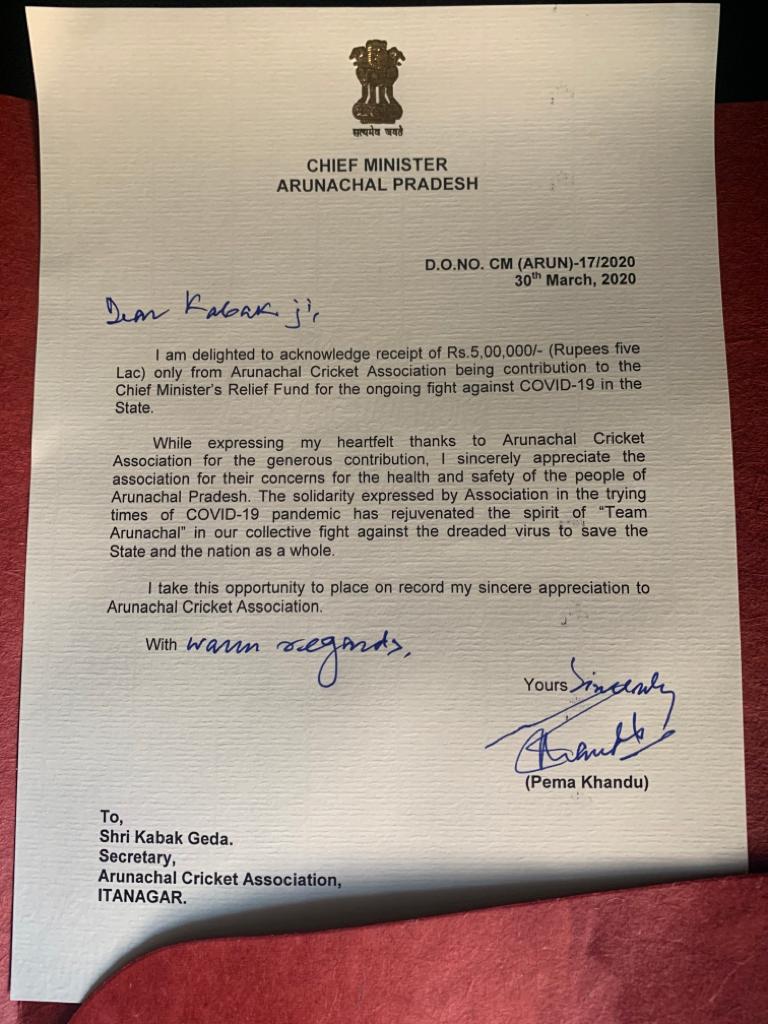 Letter of thanks from Chief Minister of Arunachal Pradesh Shri Pema Khandu
ACA Supports Sourav Ganguly as BCCI President
Nabam Vivek, Vice President ACA represented Arunachal Cricket Association in AGM of BCCI held at Mumbai on October 23, 2019. Earlier he had supported candidature of Sourav Ganguly as BCCI president and also proposed name of Brijesh Patel as IPL governing council chairman.